DITI Functional Imaging of Santa Monica
an ACCT Approved Thermography Clinic
---
Digital Infrared Thermal Imaging (DITI) is available in Santa Monica!
Dr. Swerdloff's office has the Meditherm DITI camera,
a diagnostic tool to detect early
vascular, muscular, neural and skeletal system changes.
FDA approved for over 30 years.
Lauren Swerdloff has been offering DITI Scans for the past 18 years, she is one of the first physicians to use the Meditherm camera in the US. She believes in the technology, and is dedicated to making it available to as many people as possible, as she believes it has the capability to help prevent suffering and to preserve lives.
NOTE: You DO NOT NEED TO BE A PATIENT of DR. SWERDLOFF to schedule a thermogram. You will be given a full report with color images, along with an interpretation from a licensed MD., trained in interpreting DITI Scans that you can show to your doctor.
What is Thermography?
Thermography, or Digital Infrared Thermal Imaging (DITI) is a non-invasive diagnostic technique that allows the examiner to visualize and quantify changes in skin surface temperature.
View a sample DITI scan report.
An infrared scanning device is used to convert infrared radiation emitted from the skin surface into electrical impulses that are visualized in color on a monitor. This visual image graphically maps the body temperature and is referred to as a thermogram.
The spectrum of colors indicate an increase or decrease in the amount of infrared radiation being emitted from the body surface. Since there is a high degree of thermal symmetry in the normal body, subtle abnormal temperature asymmetry's can be easily identified.
Medical DITI's major clinical value is in its high sensitivity to pathology in the vascular, muscular, neural and skeletal systems and as such can contribute to the pathogenesis and diagnosis made by the clinician.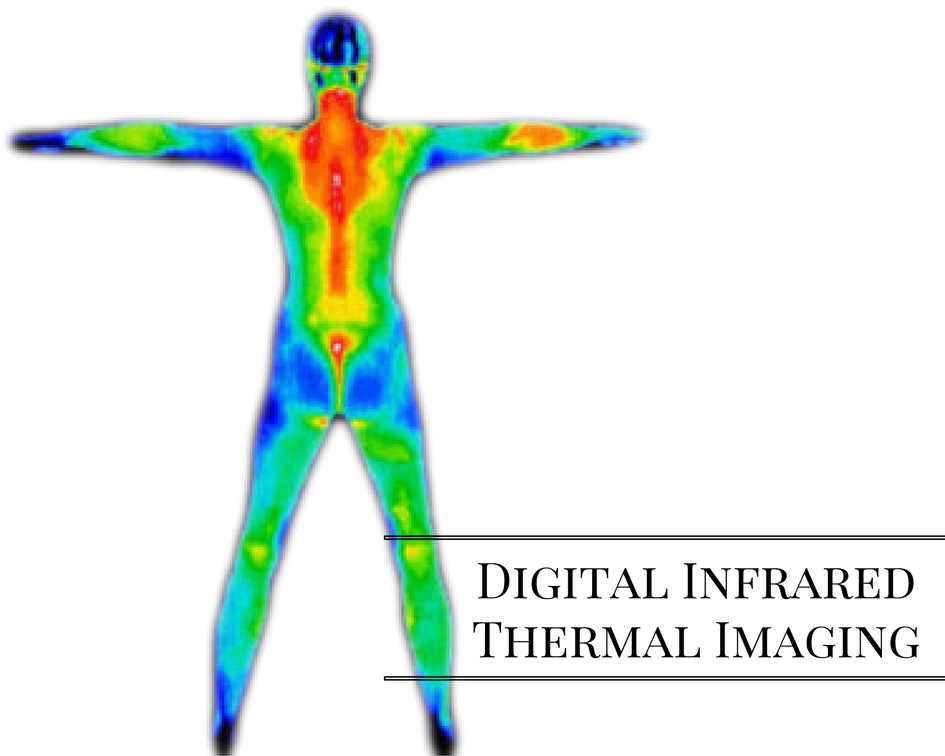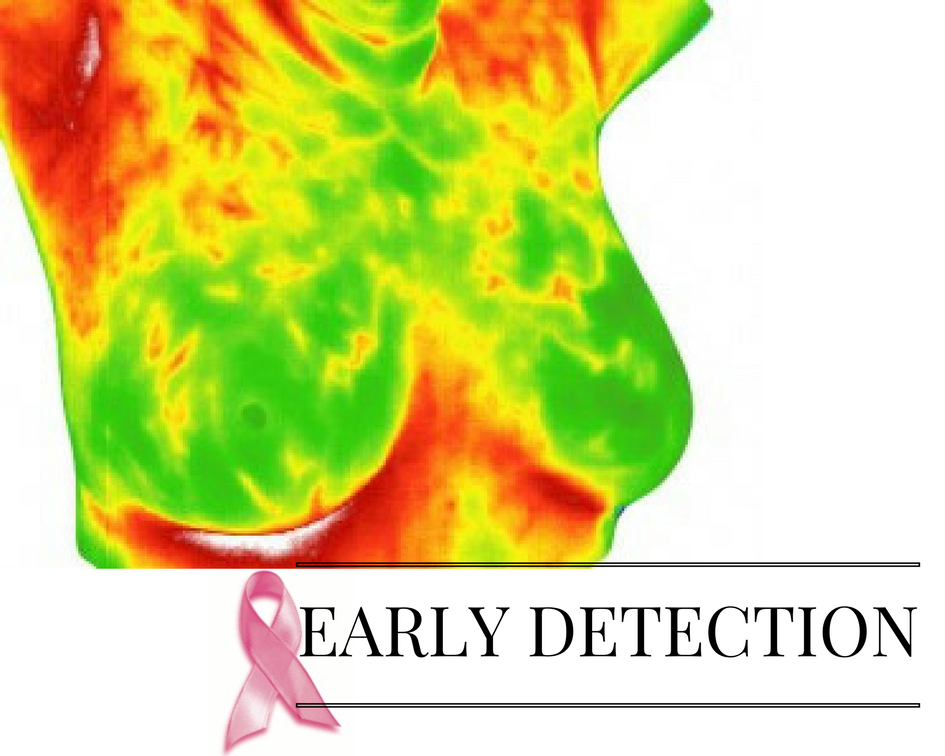 When is Thermography indicated?
There are numerous indications for a thermographic evaluation, including breast pathology, deep vein thrombosis, muscle injury, sports injuries and more.
Altered Ambulatory Kinetics
Altered Biokinetics
Arteriosclerosis
Brachial Plexus Injury
Biomechanical Impropriety
Breast Disease
Bursitis
Carpal Tunnel Syndrome
Causalgia
Compartment Syndromes
Cord Pain/Injury
Deep Vein Thromosis
Disc Disease
Disc Syndromes
Dystrophy
External Carotid Insufficiency
Facet Syndromes
Grafts
Hysteria
Headache Evaluation
Herniated Disc
Herniated Nucleus Pulposis
Hyperaesthesia
Hyperextension Injury
Hyperflexion Injury
Inflammatory Disease
Internal Carotid Insufficiency
Infectious Disease (Shingles, Leprosy)
Lumbosacral Plexus Injury
Ligament Tear
Lower Motor Neuron Disease
Malingering
Median Nerve Neuropathy
Morton's Neuroma
Myofascial Irritation
Muscle Tear
Musculoligamentous Spasm
Nerve Entrapment
Nerve Impingement
Nerve Pressure
Nerve Root Irritation
Nerve Stretch Injury
Nerve Trauma
Neuropathy
Neurovascular Compression
Neuralgia
Neuritis
Neuropraxia
Neoplasia (melanoma, squamous cell, basal)
Nutritional Disease
(Alcoholism,Diabetes)
Peripheral Nerve Injury
Peripheral Axon Disease
Raynaud's
Referred Pain Syndrome
Reflex Sympathetic Dystrophy
Ruptured Disc
Somatization Disorders
Soft Tissue Injury
Sprain/Strain
Stroke Screening
Synovitis
Sensory Loss
Sensory Nerve Abnormality
Somatic Abnormality
Superficial Vascular Disease
Skin Abnormalities
Thoracic Outlet Syndrome
Temporal Arteritis
Trigeminal Neuralgia
Trigger Points
TMJ Dysfunction
Tendonitis
Ulnar Nerve Entrapment
Whiplash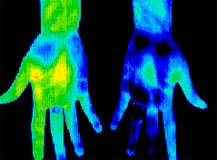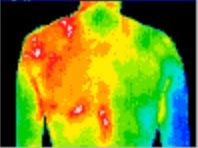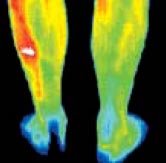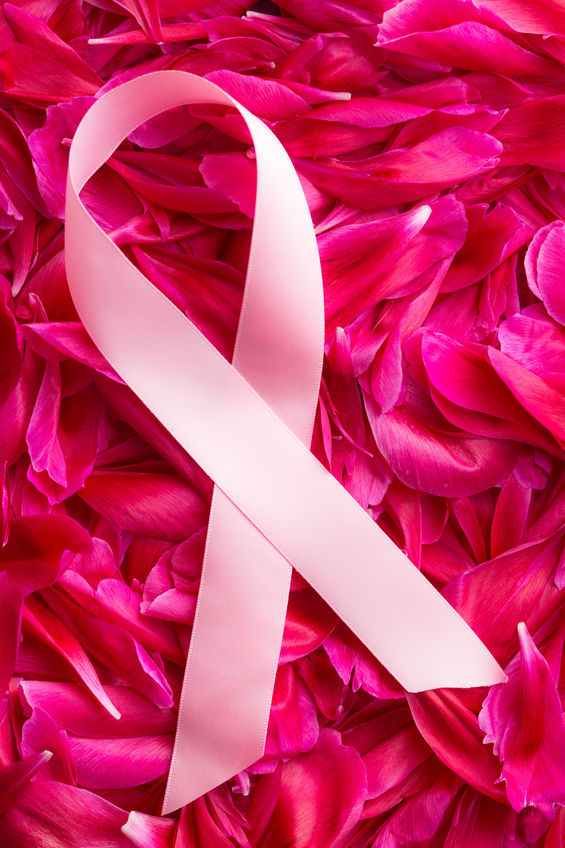 Get a FREE BREAST THERMOGRAM
Gather 6 ladies on the same day and the 6th thermogram is free! Have a GO PINK! DAY!
Or have all 6 ladies schedule a thermogram in the same week and each will receive our Group Rate.
How does Thermography work?
The process safely takes 3000 individual temperature measurements and compares them to the temperature of the air in 3 seconds then immediately sends the information to a computer. The computer generates a colorful picture that can reveal the very earliest signs of disease and dysfunction. It is so safe and noninvasive, that it is FDA Approved safe for use on babies and pregnant Moms.
One DITI Scan picture tells your body's story. Where you have pain and what is causing your pain. Two DITI Scan pictures 3 months that do not change result in a baseline of your body's thermal fingerprint, ideal for preventive care.
Serial DITI Scan pictures of any region follow your body's progress through any type of treatment, conventional or alternative. Another benefit is that because tumor cells need blood to supply them with nutrients so they can grow, one of the first things these cells do is send out chemicals that tell the body to grow blood vessels to them so the cancer cells can get nutrients and grow rapidly.
Growing blood vessels to a tumor cell is called angiogenesis and DITI Scan pictures show this process way before calcifications will develop on a mammogram. While DITI is not routinely used to diagnose cancer, DITI Scans can reveal the earliest possible signs that something could be going wrong, often early enough to make the necessary changes to prevent the disease from progressing.
DITI Scans are different from traditional screening technology. X-rays, MRI, CT, and Ultrasound can only detect solid structures like larger blood vessels, bones, organs, and possibly existing tumors.
Alternatively, DITI Scans can detect the infrared heat emitting from the body, revealing the first stages of inflammation, nerve damage, and telltale vascular patterns like those that feed a tiny tumor to make it grow before it is large enough to see on Mammography. DITI is a physiological test. Which means it can see how your body is functioning like a PET scan does only without the radioactive tracer that is injected during pet scanning.
Today, doctors that use DITI Scans have the capability to see function and correlate it with structure. There are also full body scans for men, women, children, and their pets that want to know if their body will reveal early signs of future problems, without the radiation exposure of 150-200 X-rays typically received with traditional full-body CT scans.
How can a DITI Scan help you?
Because DITI can pick up the earliest changes in the disease process, it is ideal for monitoring subtle changes in blood flow to monitor your progress throughout treatment. It is ideal for targeting problem areas.
Questions or Concerns? Please Contact Dr. Swerdloff
MON - FRI: 9:00am - 5:00pm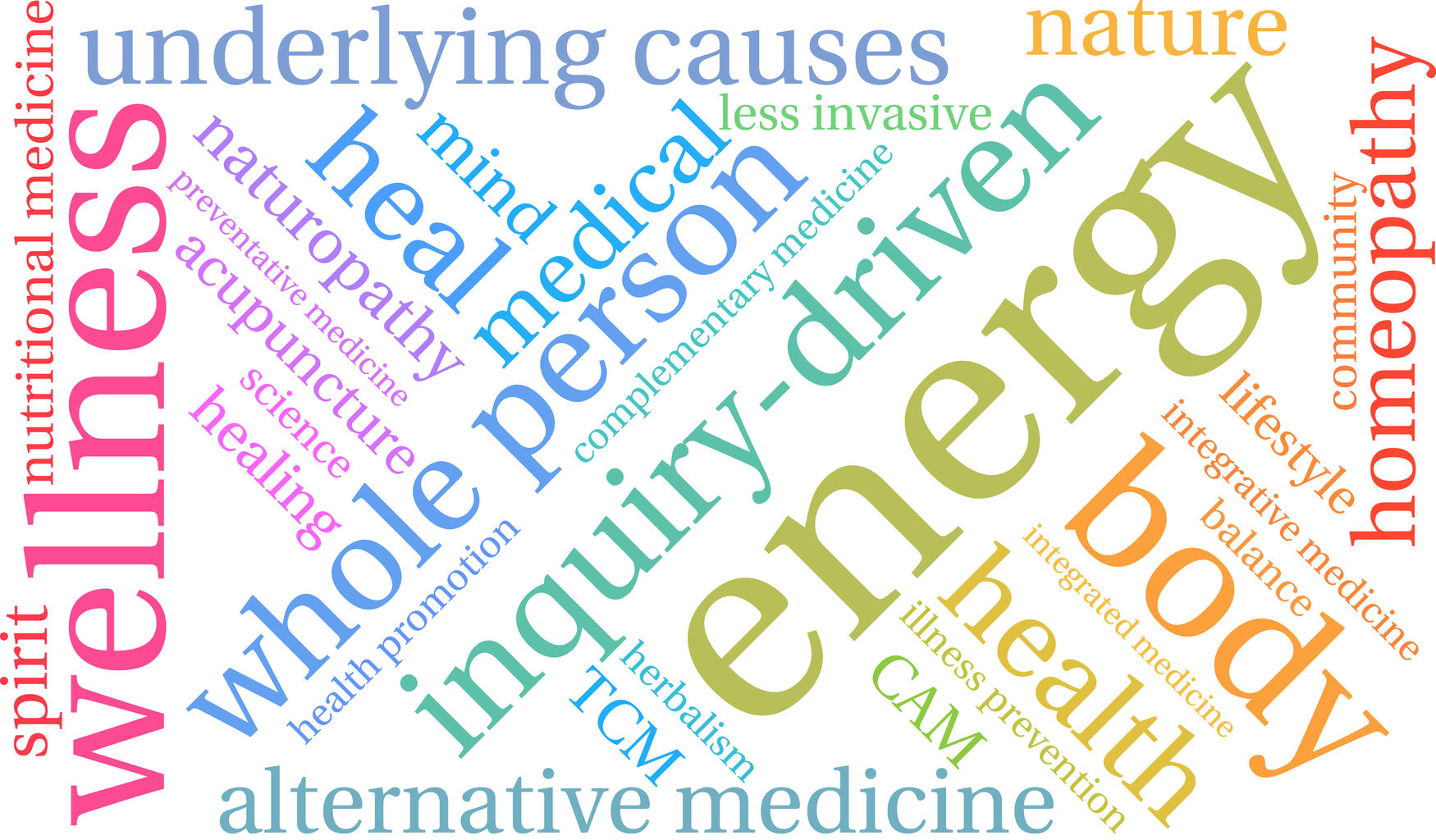 Lauren Ciel Swerdloff MD Medical Corporation Inc.
DITI Functional Imaging of Santa Monica, an ACCT Approved Thermography Clinic
1821 Wilshire Blvd. Suite 220. Santa Monica, CA 90403